Granite State Gutter Co. LLC

Contact us today for more information and a FREE estimate !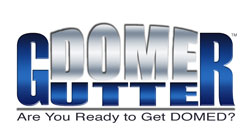 Gutter Dome Authorized Dealer  

We are a full service rain gutter company specializing in Seamless Aluminum Rain Gutter Systems. With over 20 years experience in Rain Gutter Systems and Gutter Guards installation, we obtain the knowledge and skills needed to get the job done right.  We offer a variety of products that satisfy all budget and maintenance needs. All our Rain Gutters Systems are custom made on site to insure a proper and custom fit.  We also offer gutter repair, gutter cleaning, aluminum trim coverage, and heat solutions.

We are fully insured with Workman's Compensation and Liability Insurance 

Our estimate are intended to be as competitively priced as we can, but it can never be as low as someone who does not have the normal cost of a legitimate business. While we strive to make our gutter products better, other companies make theirs cheaper. The reliability and integrity of the contractor you choose are key factors that insure the value of your investment, as well the importance of cost.

Give us a call today for a no cost, no obligation estimate!